Useful Links
Department of Environment and Department of Transport Websites:
www.rsa.ie
- Road Safety Authority website.
www.drivingtest.ie
www.penaltypoints.ie
- Beware of the Penalty Points that can be attached to ones Driving License these days for various different motoring offences.
www.rotr.ie
- to download a FREE copy of the Rules of the Road book (rotr) from this website. It is available with different languages on this site.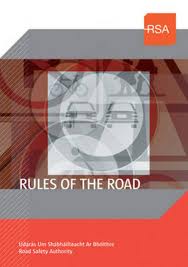 www.motortax.ie
Below is a map which guides people to their local Motor Taxation Office on the Model Farm Road in Cork. One can renew their motor tax here. (Previously one could obtain driving licenses or learner permits here. See our News page for further details.)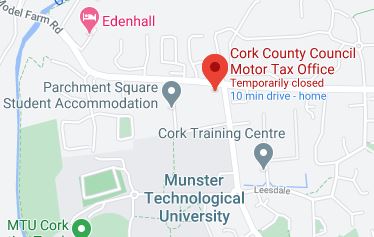 National Theory Test Website:
www.dtts.ie
Below is a map which guides people to their local Theory Test Office contained within the Penrose Quay Car Park in Cork. One can apply to do their theory test here which they need to pass before applying for their Learner Permit. This is needed by learner drivers to begin their Essential Driver Training (EDT) driving lessons.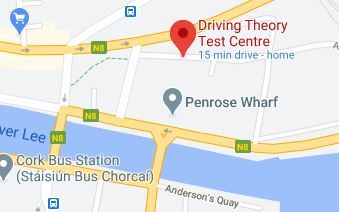 National Car Test Website:
www.ncts.ie
For Vehicle Adaptations contact:
Ger O'Callaghan
Southern Mobility Solutions
Ballincrokig, Whitescross,
Co. Cork. Tel. 087 - 635 98 38
For ACE Driving School Cork Website:
www.acedrivingschoolcork.ie
BigDirectory.ie